Curlfriends Offer Real Hair Play!
Zoe, Gaiïana and Marisol are here to help other girls learn to love their curls.
Their hair is a specially designed full of curl power to be styled just like real hair. They teach all their new curlfriends how to wash, style and care for their hair through play!
Beautifully designed with unique features
Hair can be washed and styled
Endless hours of hair play with new curlfriend
Zoe is awesome!
Zoe combines the emotional appeal of a doll with the novelty of an action figure.
Zoe is designed to celebrate the beauty of each child and teach self love. With her mom's help, Zoe learned how to love herself just the way she is and has a unique set of values that make her a powerful personality and inspiring friend.
She represents the little leader in all of us. She is the first of many friends soon to come that we can't wait for you to meet.
Zoe has already made friends with hundreds of kids that love her more every day.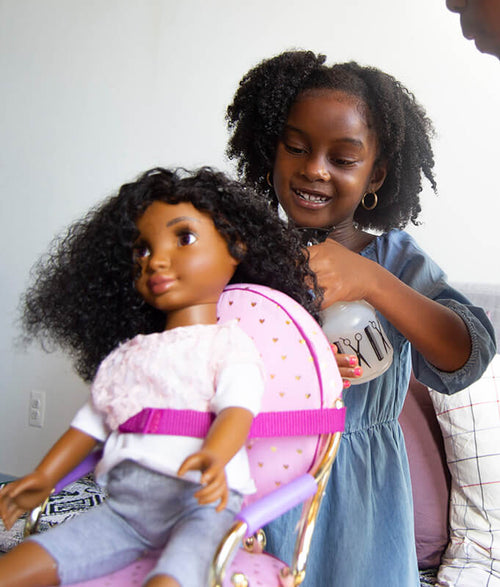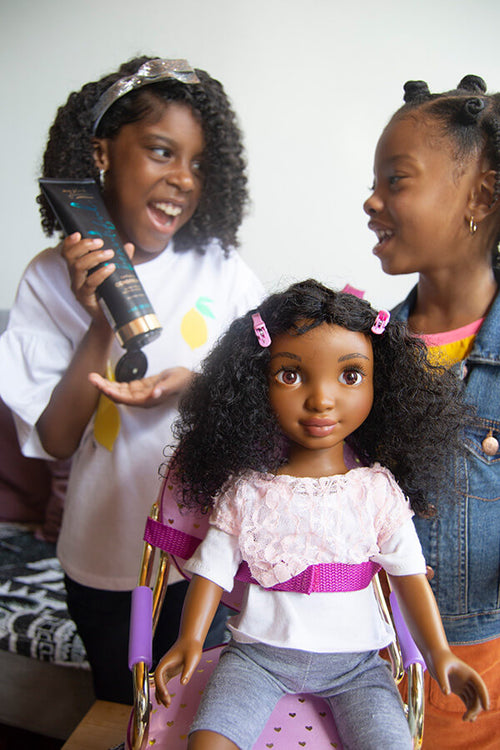 We know why kids love her. Here's why parents do too!
The only thing better than receiving Zoe as a gift is seeing the smile on a child's face.